Wed, 06/05/2020 - 14:35pm
Technology is creating a growing list of tools which is useful to people living in rural areas, one which is worth looking at is an app called what3words.
It's a really simple way to talk about location, with each 3m square in the world being given a unique 3 word address that will never change.
I live in a very rural area with a ratio of approximately 1 person to every square mile. There are no street names or house numbers and it is often difficult for emergency services, locum doctors, couriers, visitors and tourists to find a particular house.
When the local doctors contacted us to ask if we could help them in delivering prescriptions we decided to use what3words to help our volunteers find all properties. We listed every property with their 3 words and gave the list to the surgery. This has enabled the surgery to mark the 3 words on the delivery schedule so when the volunteer collects the prescriptions for delivery the 3 unique words is written on the list and using the app our volunteers are able to quickly and accurately delivery the prescriptions.
The local co-op, some 20+ miles away, has only just started to do home deliveries in this area and to help them find the properties they have to deliver to we have shared with them the unique 3 words that will help them to deliver the foods to the correct address.
When lockdown eases we intend to give each household a copy of their 3 words so they can use them in an emergency and hopefully in the future it can be used to help carriers deliver goods to the correct address, visitors find the holiday home they have booked to stay in.
You can also use it if out on the hills and you have an accident, or if your car breaks down in a remote location. Using the app on your phone when you call the emergency services you can give them your exact location to within 3m.
The uses for this app are endless and at this time invaluable. You can find out more about it here.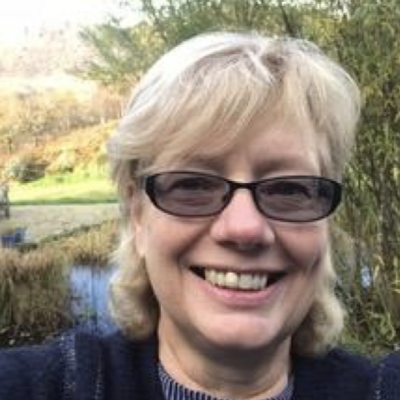 Cathleen Russell
Cathleen Russell was born and brought up in North Uist in the Western Isles. She was educated both there and in Inverness. She is now retired and lives in Argyll where she has been a Head Teacher for over 25 years, latterly as the shared head of 3 schools. She was elected as a Director of SRA at the AGM on 16th November 2018.
Read more about Cathleen Russell