Wed, 10/10/2018 - 17:09pm
Two Royal Bank of Scotland branches have been saved from closure following the national campaign against rural bank closures in Scotland.
The banks saved from closure are Barra and Biggar – both the last bank in the town and more than 9 miles from another branch of RBS.
Emma Cooper, Chief Executive of Scottish Rural Action said:
"This is fantastic news for the two branches saved from closure, and we'd like to thank all of those who campaigned with us and independently to highlight the plight of rural communities left without a bank branch.

"It is not often that big business is held to account by small communities, but by working together we have done just that. This shows that you cannot ignore rural areas in Scotland.

"We are nonetheless devastated for those rural communities who are still going to lose their branch of RBS and those who have already lost their last bank. We will continue to explore alternatives to bank branching for rural communities and we will be doing so at our forthcoming Rural Parliament in Stranraer, to which all are welcome."
RBS have also promised that they will schedule no further bank branch closures until 2020. The eight branches which were being reviewed by Johnston Carmichael are now confirmed for closure are Comrie, Beauly, Douglas, Gretna, Inveraray, Kyle, Tongue and Melrose.
Simon Watson, Managing Director of Personal Banking at Royal Bank of Scotland, said:
"We would like to thank Johnston Carmichael for their review of 10 Royal Bank branches in Scotland that were due to close, but faced exceptional circumstances.

"Johnston Carmichael have judged that in their view, the branches in Biggar and Barra should remain open – so they will. We also note the further recommendations for enhancements that can be made in six of the branch locations and can confirm we will be accepting these recommendations in full.

"The report highlights the difficult nature of branch closure decisions. We know branches are important to many communities, but equally we know that fewer and fewer people are using them as more people bank online. In every case of a branch closing we are committed to providing the best possible range of banking alternatives, including mobile branches, banking in the local post office, community bankers and remote services such as telephone banking.

"With today's report, we are able to say for the first time with certainty that there will be no further reviews of our branch network in the immediate future – until at least 2020."
You can read the RBS statement on the Johnston Carmichael report in full here.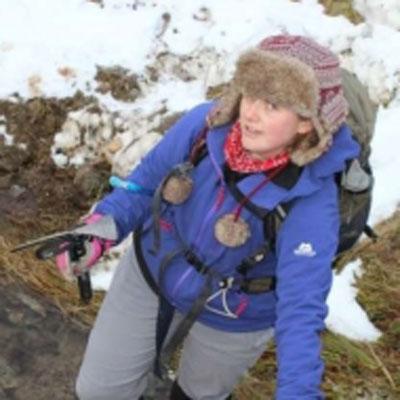 Emma Cooper
former SRA Chief Executive
Emma joined SRA in 2014 and was our Chief Executive until February 2019. She is going to be touring in a mega motorhome so might be out of touch with us for a while.