Mon, 25/11/2019 - 15:34pm
I was one of the privileged, 6 strong delegation that went to Candás, Asturias, Spain to represent Scotland at the European Rural Parliament.  It was a long journey and, like many things rural, transport links were not the best.  We were made very welcome and the weather especially reminded us of home – rain, wind, hail and just for good measure thunder and lightning as well as being cold.  It's just as well we were so involved in the conference and not outside too much.  Having spent the whole day travelling we arrived in just enough time for Amagüestu and Espicha (Asturias traditional meal) where we heard the Bandina of Bagpipes of Candás amongst other musicians who came to entertain us.
Day1 – Visit Day
Leaving early, the first day was spent participating in visits to a variety of visits and because I come from the west coast I selected the 'Route  of Sailing Ports'.  
The first visit of the day was to the Foundation of Selgas-Fagalde Foundation which was founded in 1991 as a result of two family generations dedicated their time, knowledge and economic resources to achieve an extraordinary artistic heritage.  
We then went on to visit Campoastur (Agrarian Cooperative) which was founded in 2012 as a result of 6 Austrian cooperatives merging – 4 of them agricultural, 1 a supermarket and 1 for cider producers.  Since its original inception 2 more cooperatives have joined Campoastur.  How they decided to pool resources and create a structure that is meets the needs of the area is an amazing success story and the cider produced in the area is not bad either.   This cooperative now employs 175 people directly, 40 indirectly and has 6700 members.   They have 19 centres in Asturias, 3 conventional livestock feed mills, I feed factory for organisations livestock and 6 petrol stations.
After a wee bit of shopping in the Campoastur supermarket we travelled onto Puerto de Vega where we visited the local museum which showed us how life in the area has always been linked to the sea.  Whaling in the sixteenth, seventeenth and eighteenth centuries and the flourishing canning industry are all depicted in the museum.   In the same village we visited the a cooperative comprising of about 40 small boats dedicated to artisanal fishing that sell their produce through the Lonja of Puerto de Vega (fisherman's market)
Our final visit of the day was to Finca El Cabillón which is an economic and social project initiated by the Edes Foundation in 2006 as a special employment centre.  They have an ecological vegetable garden where they promote the labour and social integration of people with intellectual disabilities focussing on producing and selling vegetables and fruits, gardening services and environmental awareness. 
We then rushed back to Candás, changed very quickly and attended the Gala Dinner, where some 335 people were fed whilst listening to 'Body and Soul' and speeches about 'The Challenges of the future rural development' by Ms Isabel Bombay Días of the Spanish Government, and 'Navigating the future' by Ms Antonia Husberg a senior officer in the Finish Government.
Day 2 – Networking and Discussions
We began the day with opening speeches from our hosts, the ERP and its partners followed by a variety of inspirational speeches and examples of rural developments, including one from 'Eigg- Journey of an island revival' by Ms Camille Dressler.  After that we got the opportunity to attend various workshops where we discussed what was happening, how we could improve and what lessons we could take back to our own communities.  I signed up for and attended 'Smart islands/Smart villages' and 'Local solutions for climate change'.  
That evening we got the opportunity to visit the  exhibitions of all the various countries.  Each country had been encouraged to set up a small stall where they displayed goods.  Our stall was very popular – we had whisky from Islay, cheese from Ayrshire, oatcakes, shortbread and some soap from a Glasgow soap making company.  We also took with us a variety of materials produced by SRA.  Our whisky was very popular and we quickly used up the 4 bottles we had taken and we had a few return visitors.  We were so busy that we didn't very much opportunity to visit some of the other exhibits but people did bring us some samples to try.   Enough said.
Day 3 – Giving rural people voice
The day was devoted to pulling all the discussions together, talking about European Rural Policy and ended with the signing of the Candás Declaration.  The Candás Declaration will be put up fully along with the Rural Youth Parliament Declaration in another post.
There were a lot of thanks you presentations made, including to Vanessa Halhead for all her hard work over the past couple years making sure that this European Rural Parliament was even more successful than the last.  I was also fortunate on behalf of our delegation to present a bottle of Scottish Parliament whisky signed by the First Minister, Nicola Sturgeon to the mayor of Candás and main organiser.
Day 4 
The long journey home until the next time, wherever that is.   It was an excellent conference and our hosts looked after us so well that I now have to try an shed a few pounds.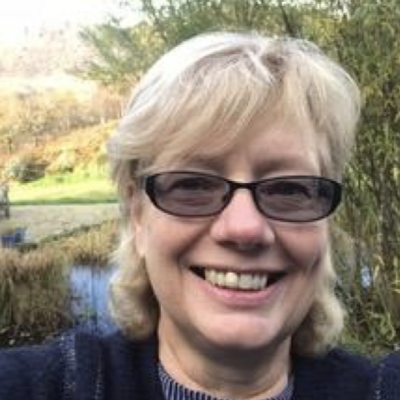 Cathleen Russell
Cathleen Russell was born and brought up in North Uist in the Western Isles. She was educated both there and in Inverness. She is now retired and lives in Argyll where she has been a Head Teacher for over 25 years, latterly as the shared head of 3 schools. She was elected as a Director of SRA at the AGM on 16th November 2018.
Read more about Cathleen Russell