Tue, 17/03/2020 - 14:51pm
Rural Housing Scotland Conference 2020:  Rural Vision
I attended the Rural Housing Scotland conference held at the Dunkeld House Hotel and Birnam Institute over Thursday 27th and Friday 28th February 2020.  
This year a pre-conference session was held on the Thursday afternoon, though I was unable to attend as I was travelling up from our own SRA conference at New Lanark.  I was in time to take part in the RHS AGM where we learnt about the proposal to convert RHS from a company limited by guarantee to a SCIO – interestingly enough one of the prompts to convert was that RHS are currently charged £3000 per annum by their pension provider to obtain a statement for their annual accounts – as a SCIO they wouldn't be charged anything for this service.   RHS continues to have some concerns about their finances – they are dependent on grants from the Scottish Government and also consultancy work as their main sources of income.
The conference dinner and drinks reception was a good way to network with a number of different parties and stakeholders and I proudly donned my SRA gilet and was asked a number of questions about our organisation.
The main conference took part on Friday at the Birnam Institute. Award winning Broadcaster and journalist, Lesley Riddoch kicked off the day with a talk entitled Rural Vision: Not Doomed to Dwindle. Lesley started off by reminding the audience that feudalism had only been abolished in 2002.  Lesley had been one of those involved in the community purchase of the Isle of Eigg in 1997. Lesley spoke about that 25% of the properties in the Isle of Skye are linked to Air BnB and similar holiday home lets. Speaking about her niece, Katie, Lesley retold the tragic tale Katie had endured in 2019. Katie and her boyfriend ran a leased café in Skye, but when the boyfriend left, due to the difficulties in finding suitable accommodation, Katie found herself homeless and forced to sleep in the café – this led to the authorities becoming involved and Katie being found temporary accommodation. Due to the pressures and unstable mental health issues Katie took her own life in the Autumn of 2019.  Katie left a note saying "…I am one less person for you to worry about.."
Lesley then went on to talk about Eigg.  Previously every home on the island was powered by a diesel generator.  The community had worked hard and now each home is powered by a mixture of solar power; wind and hydro generated energy.  
She went on to speak about some of the features of rural life in Scotland;  e.g. cheap community energy; good food supplies, decent air quality. However, she said that local democracy in the Scotland had been steadily eroded.  In Norway no home is more than 30 minutes from their council headquarters – Lesley contrasted that with Scotland. Only in Scotland's smaller authorities like Orkney may this be the case.
The next sessions were on Depopulation of rural areas.
Dr Andrew Copus a Research Associate at the James Hutton Institute advised that research demonstrated that sparsely populated island and rural communities are facing a demographic time bomb which threatens the sustainability of many communities. The research highlights a projected decline in overall rural population with most of this fall within the working age population and an increase in the proportion of older people. How can we ensure that there are opportunities for young people to remain and new households to make their homes in these communities?
How can we maintain the sustainability of rural communities? 
Wendy Reid, from the Isle of Ulva gave some of the ways Scotland's Rural communities are fighting back.
In 2018 the island of Ulva was bought by the local community; their priority for the island is to enable its sustainable development and increase a population which had declined from over 600 to just 5. The regeneration of the community will involve the renovation and construction of housing, the creation of new business, the development of cultural heritage and its repopulation.

Leading this task and juggling diverse projects from livestock to natural heritage; tourism to crofting is Wendy Reid, the Isle of Ulva Development Manager.  Wendy was previously Depute Director at the Development Trust Association Scotland. 
Ulva currently has a population of six, but Wendy, the Island's Development Manager was full of news for their proposals to turn the island into a hub of activity.  There are plans to bring the Hunting Lodge and other buildings back into use.  Wendy's showed us the beauty of Ulva.
Jon Lee, Relationship Manager with the Ecology Building Society emphasised the need for the finance sector to embrace community enterprise and innovative design and examine the challenges of getting funders interested in small projects or remote locations. He highlighted the importance of the renewal of the Rural Housing Fund and Ecology's support for projects such as Nith Valley Leaf Trust's Passivhaus scheme at Closeburn and the Rothiemurcus self-build co-operative at Aviemore; as well as empty home projects.
Sam Foster from Herriot Watt University spoke about the majority of housing in Scotland is not fit for purpose. It is unaffordable, inadequately insulated, poorly built from toxic materials, and laid out to prioritise car movement. It causes poor health and wellbeing and contributes massively to climate change.
Creating housing which is a home not a financial asset and doesn't contribute to climate change, requires a few strategic moves. These include: making land available for community-led housing; transitioning from quantity to quality as the driver of housing development; integrating infrastructure; ensuring that houses are designed and built well, from non-toxic materials that store greenhouse gases, and; increasing access to finance and developing innovative finance models for community housing.
Sam expanded on the steps that can be taken now to ensure housing is fit for purpose for the future.
Several speakers spoke on community-led housing projects.   
Barry Mochan is Chair of Arran Development Trust who are embarking upon the community led development of 43 affordable homes on the Isle of Arran. The £8.5M project will be part funded by a £3.6M grant from the Rural & Island Housing Fund. Barry Mochan outlined the project and the impetus behind the development and also described the difficulties of raising funds from banks and other financial institutions when you've no track record of development.  Added to the mix is that Barry's job is based in Glasgow, so he is a part-time resident on Arran.
Angela Willams of Fort Augustus Community Housing spoke about the Fort Augustus and Glenmoriston Community Company proposal to build 12 houses to meet housing need in the village of Fort Augustus on the banks of Loch Ness. The homes will be on land purchased through the Scottish Land Fund with funding from the Rural Housing Fund and community benefit funds from the local wind farm.
John Kinsley is a professional architect but Bath Street Collective Custom Build is a small group of local families, including John and family, who came together to regenerate a derelict site and build a home in Portobello. Following the completion of this multi award winning project, John Kinsley Architects are working on a number of resident-led projects for both owner occupation and affordable rent in Edinburgh and other locations across the UK.
Hope Co-Housing CIC is a group of senior women based in St Margaret's Hope, Orkney. They wish to rehouse themselves in smaller accommodation, with a mutually supportive approach to living.  Jenny Rambridge and Prof Gokay Devici from Scott Sutherland School of the Built Environment at The Robert Gordon University, Aberdeen spoke about this exciting project to assist a group interested in Co-housing in Orkney.
The Co-Housing' project will demonstrate a collaborative approach to age by combining the principles of innovative housing design, wellbeing and healthcare principles, and technology to support active ageing. The Innovative homes will be designed collaboratively with input from design, computing, health and care professionals with the aim of creating a new typology of senior citizen housing for people to live, support and eliminate social isolation and fuel poverty.
Lynne McEwan, whose family own the Bruichladdich Distillery on Islay spoke about the issues of rural economy and rural housing which are raised when there isn't enough housing to supply the needs of workers. Bruichladdich is one of nine Distilleries on Islay.   Someone said why doesn't the distillery provide housing – it has a few units, but its key purpose is the manufacture of whisky, rather than to be a housing provider – with all the perils that entails.
David Stewart from the Scottish Land Commission and Sarah-Jane Laing from Scottish Land and Estates gave interesting views on land for housing.   
Unfortunately, the heavy snow fall in Birnam and surrounding areas meant that Andrew Mott and the Housing to 2040 was cut short.
It was a very interesting conference and I'm grateful to SRA for sponsoring me to attend.  There is certainly a lot of community spirit out there, with communities rising to the challenges faced to develop better housing for their locale.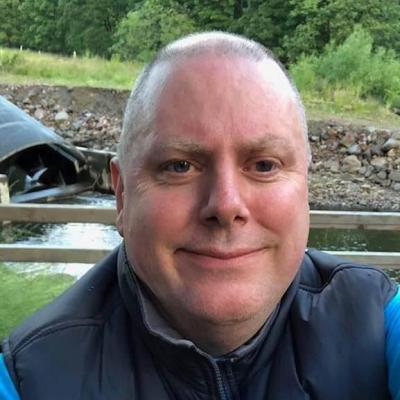 Peter Kennedy
Works as an Employability Officer in rural North Aberdeenshire, Board Member, SRA. Chartered Member of the Chartered Institute of Housing.
Read more about Peter Kennedy